Annual Symposium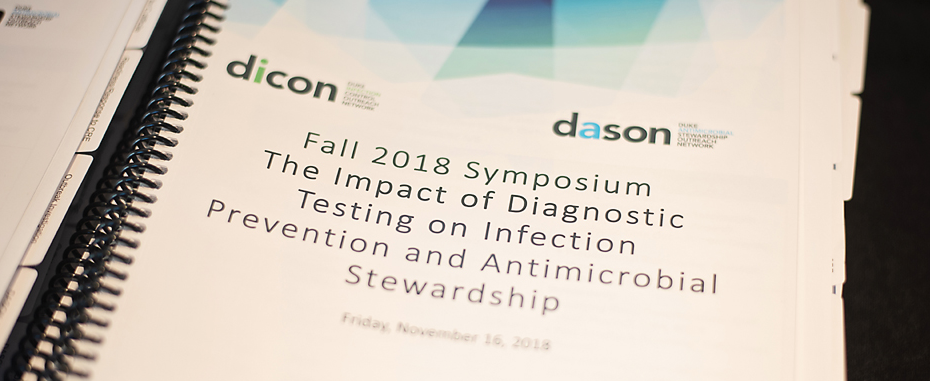 Hospitals using DICON or DASON services can send  personnel involved in infection control or antimicrobial stewardship activities to our annual DICON/DASON Fall Educational Symposium at no additional charge. These symposia are designed to enhance and supplement the educational programs available on our website. Materials presented at the symposia are available for download on the members only sections of the DICON and DASON websites. 
Photos from the 2018 Symposium can be viewed here. 
The 2019 Symposium will be held on November 7-8, 2019 at the Raleigh Convention Center in downtown Raleigh, NC. Registration information coming soon!