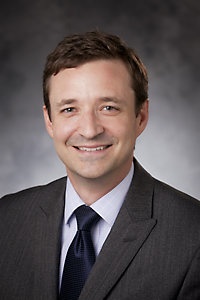 Welcome to the website for the Duke Center for Antimicrobial Stewardship and Infection Prevention! This website summarizes our many efforts to improve, explore, educate, and discover strategies to make healthcare safer.
All too often, patients suffer from infections in the hospital:  pneumonia (or "VAP"), infections in the blood (or "CLABSI"), infections after surgery (or "SSI"), Clostridium difficile (or "Cdiff"), and urinary tract infections (or "CAUTI"). These infections cause direct patient harm. Increasingly, these harmful infections are caused by "superbugs" – germs against which antibiotics no longer work, like MRSA, VRE, CRE, and ESBL. These superbugs are such a problem that groups like the World Health Organization identify them as one of the most important threats to modern healthcare that we'll face this century. Novel solutions and dedicated effort are required to improve these problems.
We previously developed several successful programs to fight these issues – to prevent infections while receiving medical care and prevent the emergence of antibiotic resistance. The Duke Infection Control Outreach Network (DICON) and Duke Antimicrobial Stewardship Outreach Network (DASON) engage over 60 community hospitals in the US. The Duke University Hospital Program for Infection Prevention and the Duke University Hospital Antimicrobial Stewardship and Evaluation Team focus efforts on complex patients admitted to Duke University Hospital, a 936-bed tertiary care hospital. The Center serves as the innovative home for these four core programs, allowing us to be more efficient in our activities, to share and pool resources, and to collaboratively formulate overall and individual program goals.
While these core programs help ensure that best practices are utilized today in participating hospitals, our research helps identify new and improved best practices to be used tomorrow. Our research efforts, formalized in the Center's Program for Antimicrobial Stewardship and Healthcare Epidemiology Sciences, build on the foundation created by our four core programs. Through data collected and relationships built in our hospitals, we have published more than 100 research articles through wide-ranging research activities, including epidemiological analyses, molecular microbiology, mathematical modeling, and randomized controlled trials. These efforts have largely been supported by federal grants and contracts, particularly through the CDC Prevention Epicenters Program and the CDC Safe Healthcare, Epidemiology, and Prevention Research Development (SHEPheRD) Program.
Finally, we acknowledge that a larger and better informed workforce is required to improve care on a sufficiently large scale – inside and outside the hospital setting. Our Fellowship Training Program provides formal education and training for the next generation of antimicrobial stewardship and infection prevention experts. We also develop and distribute numerous educational products that are used throughout the world through eDICON and eDASON. If you are interested in learning about our educational products, please don't hesitate to contact us. 
Our mission remains driven by two goals: to improve patient safety and enhance quality of care. As new challenges arise in the world of infectious diseases, we look forward to working harder than ever to deliver on these goals in the coming years. We use our core values of quality, innovation, and teamwork to push towards the Center's vision "implementing best practices today, discovering best practices for tomorrow." I am confident that the talented staff and faculty of the Center –  including leaders in SHEA, IDSA, APIC, and ASHP – will continue to pioneer and innovate at an elite level, as they have done already for many years.
I encourage you to take some time to explore our site. Learn about the many ways we are trying to improve and expand infection prevention and antimicrobial stewardship. We are passionate about our work; we are proud of our results. But we acknowledge that there is so much work left to be done.
Regards,
Deverick J. Anderson, MD, MPH
Director, Duke Center for Antimicrobial Stewardship and Infection Prevention