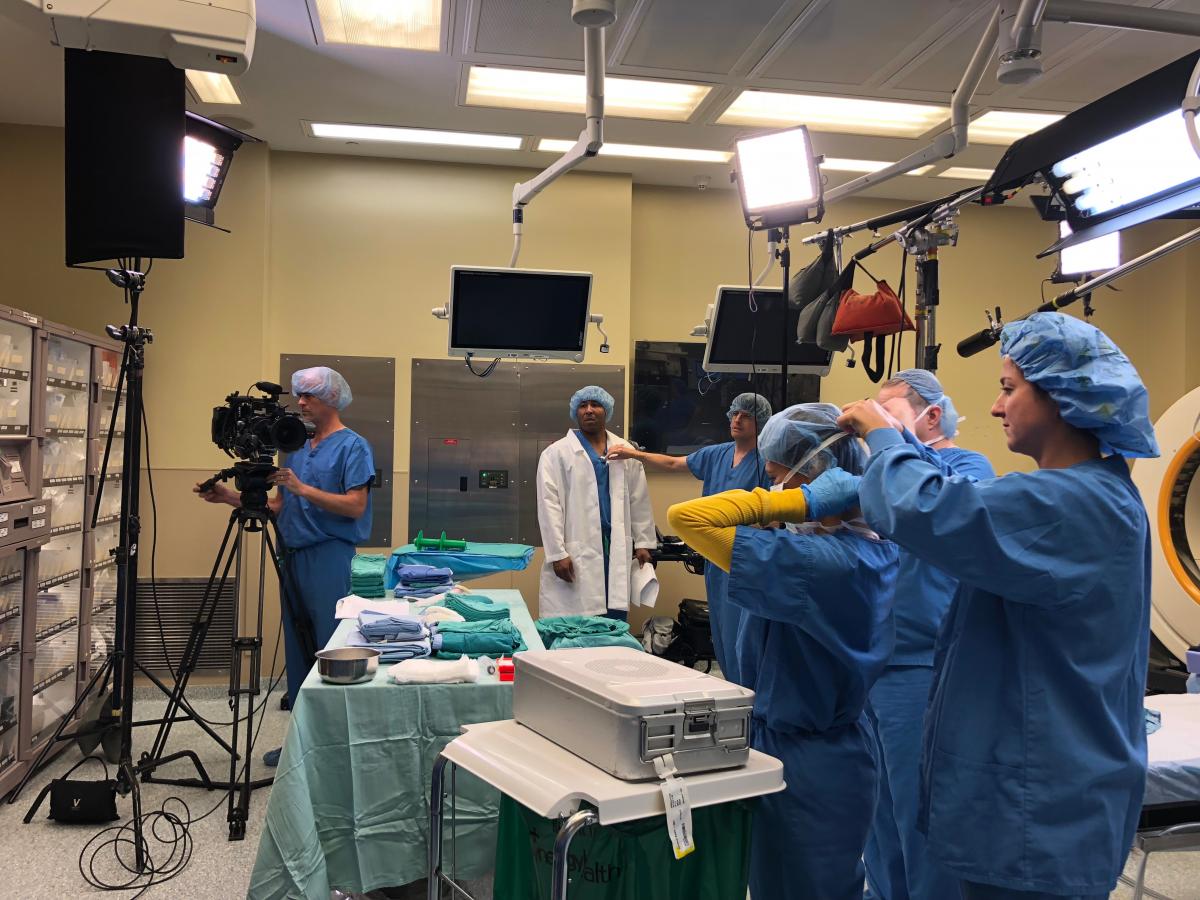 DICON team filming a training video at the Duke Raleigh operating room
The Center offers a wide variety of educational offerings to our member institutions, to professional athletes, and to heathcare professionals looking for in-depth infectious diseases training.
Our eDICON and eDASON platforms offer educational resources, including training modules and continuing medical education (CME) content. While DICON and DASON members have access to all of these resources in addition to in-person expert    consulting, prospective facilties can obtain licenses for any or all of our web content through eDICON and eDASON. To learn more about our training courses, please visit https://dicontraining.medicine.duke.edu
The Center also offers fellowship training in infectious diseases to those physicians or pharmacists looking to learn more about healthcare epidemiology in the fields of infection prevention and antimicrobial stewardship.
We encourage you to explore each of these offerings in more detail using the menu items and links above.