Andrea Lynn Cromer, BSN, RN, MT, MPH, CIC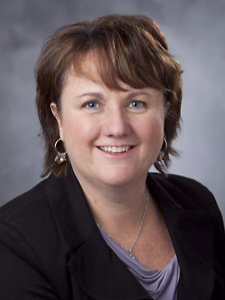 Lynn Cromer is an infection preventionist with the Duke Infection Control Outreach Network (DICON). She spoke with us about her holistic approach to infection prevention and her tips for those new to the field.
Tell us a little about yourself. What did you do before becoming a DICON Infection Preventionist?
I started my career as a Medical Laboratory Technician. While in that role, I went back to nursing school. When I completed my degree, I obtained my nursing license and passed the Medical Technologist certification exam. I worked both in the lab and as a Nurse for a few years before going into Infection Prevention. My last position before DICON was as a corporate director of infection prevention at my local hospital of  about 500 beds.
The physical structure of a hospital, from air vents to plumbing and more, is also important to consider when designing infection prevention protocols. Do you have any experience in this realm, and how do you address infection concerns in the built environment with your DICON hospitals?
This is critically important and can impact the safety of patients at multiple levels. I like to think of "Healthcare Hygiene". Typically that concept to me refers to a clean facility, clean patients, and clean healthcare worker hands. Having said that, it should also encompass the HVAC system, plumbing, and construction projects for a healthcare facility.
We do offer to consult on construction issues for our facilities. Also, I think with the current emphasis on Legionella we have all been asked to review or provide guidance on developing water management plans. I myself have been involved in both outbreak and pseudo outbreak investigations of Aspergillus and other environmental pathogens.
What advice do you give to new infection preventionists that are new to the job?
"It's gonna be a wild ride." Seriously, Infection Prevention is a fascinating field. I've been doing this for over twenty years and I can truly say I have never been bored. It does take time to learn the role and it requires a lot of studying, researching, and networking. The best advice that I can give is to learn your facility and make strong connections with key individuals within your facility. If you do those two things, and put in the required effort, it will make the job a profession.